Methods to Keep Your Website Safe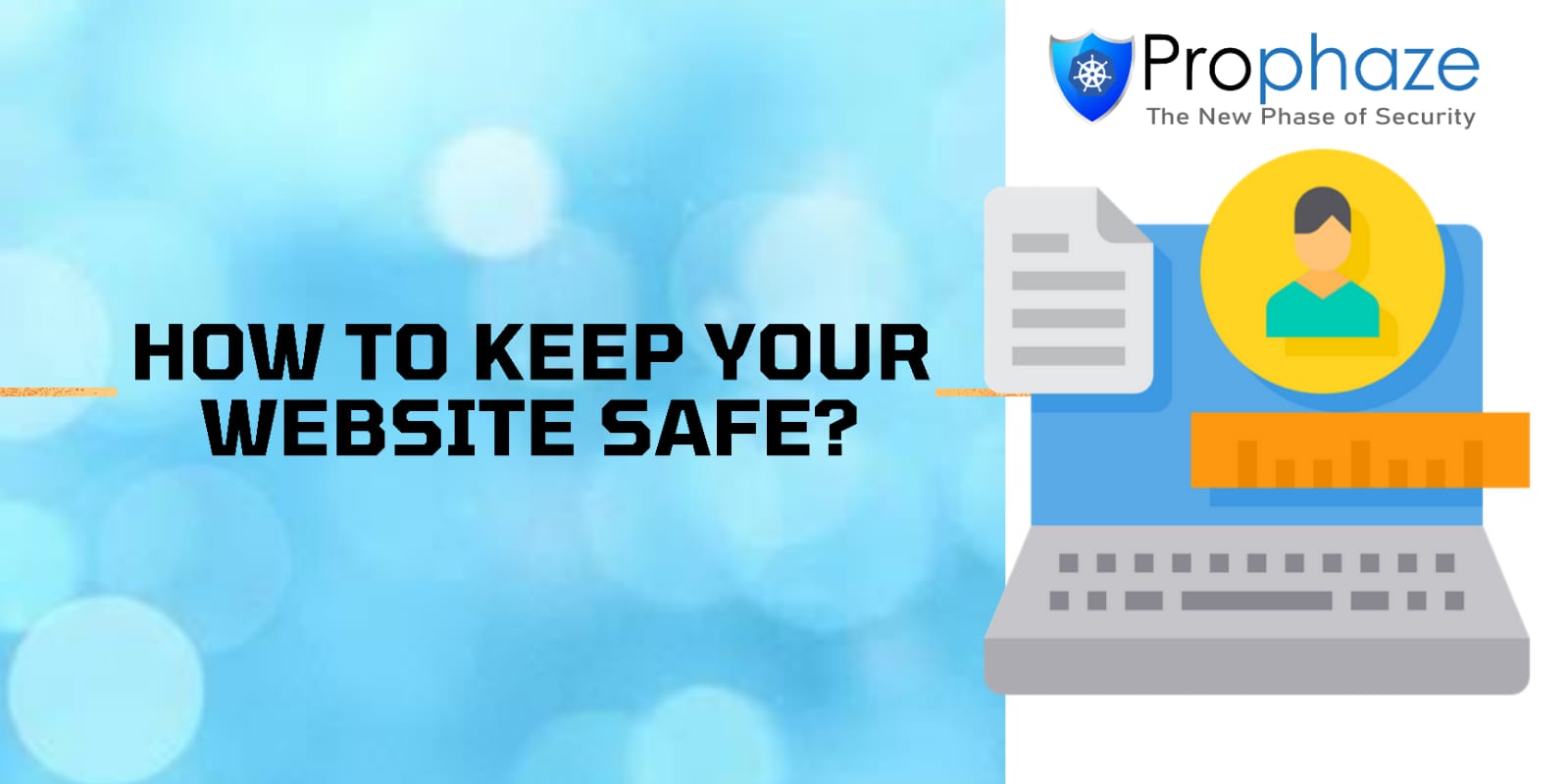 How to keep your website safe is the number one question that every budding internet entrepreneur asks time and again? Having a secure website is not just a good idea; it's absolutely vital for your online success. If you're new to the universe of internet marketing, then you probably know that if a site has security holes, then it will not only be rendered useless by the search engines, but it will also get you blacklisted on the major search engines as well. If your business or personal information is put at risk, not only can you suffer financially, you could also have your life being ruined by people stealing your identity and using it for their own gain. So how to keep your website safe? There are a few different methods, and here are a few of them.
Go with a Reliable Web Hosting Company
First, keeping your website secure is something you should think about even before you buy a web hosting package or a domain name. You want to protect your personal and financial information with an online business. You do not want to choose a web hosting service that will not provide you with the best protection possible. In fact, choosing a poor web hosting service will leave your information at risk. The more secure your web hosting service is, the easier it will be for you to protect your information.
Utilize Tools to Ensure Your Web Security
Next, there are some very good free tools you can use to check your website's security. Most hosting services provide the Audience Intelligence tool to help you find out what kind of traffic is coming to your website and which search engines are visiting your site. If you have used an efficacious security tool, and have access to Google Analytics, then it will help you track how your traffic is increasing. With these two tools, you should be able to monitor how your traffic is increasing and from where most of the web traffic is coming.
Opt for Effective Anti-Spyware & Anti-Virus Software
There are also free web security tools you can use for malware detection. Malware is always a threat because when someone gets infected, they are usually given a harmful virus and can potentially destroy everything on your computer. So be sure that your anti-virus software and anti-spyware software are working properly and that you are scanning your system frequently. Some of the things that these software systems will send are alerts to notify your computer that something is wrong, so you need to make sure you are aware of this and that you are protecting your system.
Use Strong and Unbreakable Passwords
When you have your computer connected to the Internet, it's possible for many different things to happen. If you utilize a similar password for everything on your computer, then all of these things can be stolen. It's quite possible for someone to gain access to your computer and steal information from it as well as corrupted files, causing problems for your computer as a whole. You don't want to lose any of the information that you've been working to keep secure, so make sure that you use a strong password on all of the websites that you visit. The stronger your password is, the more secure your computer will remain.
Keep Your Website Plugins Updated
Updating your plugins and themes is something that you must do at least once in a while to keep your website from suffering from security vulnerabilities. There are plenty of places online where you can find information on how to keep your plugins and software updated to secure your website. A great way to keep your plugins and software updated to secure your website is to use the WordPress update plugin, which automatically updates your plugin sources on a regular basis. Another great way to keep your plugins and software updated to secure your website is to manually check for updates every so often. Just search for your plugins inside of your WordPress installation, and then take a snapshot of your current source tree. If there are updates to your plugins that you need to have, then you simply need to install the updated plugin again.
Ensure SSL Installation for Protection
SSL (Secure Socket Layer) is an encryption program that is used to secure information as it enters a website. You will find that SSL offers many benefits to businesses and consumers alike and is widely used by both. When you take advantage of SSL, you will find that your customers can enter their personal data with confidence and that only they can have access to that information. You will also find that you have greater credibility in the marketplace, and your customer base will enjoy increased trust and confidence from your company. If you want to ensure website security and privacy, you will want to take advantage of SSL.
Restrict User Access & Permissions
Many website owners do not realize the importance of implementing an effectively limited user access and permissions policy for their website. This discusses how having such a policy in place can prevent a variety of security risks from entering a site, as well as offering measures that can be used to detect and eliminate any attempts to gain illegal access to the information or data on a site. A good policy should define clearly the type of access that is authorized, as well as the circumstances under which that access may be denied. When a website permits user access without requiring that particular person to have a valid form of authorization, then this is often referred to as 'admission' to the website.
Alter the Default CMS Settings
It is a usual practice for websites to use common default settings in order to reduce the risk of attack or infiltration from external sources. However, these practices often backfire and leave your website vulnerable to security threats. For example, it is common practice for many companies and organizations to change their CMS default settings in order to ensure that they are more compliant with firewalls. However, by doing so, these companies and organizations are leaving themselves open to security breaches on their websites. By avoiding making these common mistakes, you can ensure that your website is not only more secure but also more resilient against common vulnerabilities.
Opt for Web Application Firewall
If you have a website, no matter how small it is, and you want to ensure that your business remains protected from hackers and other types of cybercriminals, then one of the best ways that you can do this is to apply for a web application firewall to ensure website security. A web application firewall is an external program or software program that acts as a filter for all of the incoming data that is sent through the World Wide Web system. It works to filter out any information that could be harmful to the company and to the sort of information that is being sent out.
Don't Forget to Backup Your Website
Backup your website is the one and only solution which will help you a lot in restoring your website to its previous condition. As you know that, the website is very important and serves as the portal to your business. It is for this cause that it is equally important that your website is secure and that too it is for your online marketing and SEO purpose. The challenge of web developers and designers is to keep pace with the ever-changing web technology. And the only way to keep pace is by installing the backup programs and software to monitor, clean and backup your website.